No Nonsense Tutoring is committed to delivering high quality sessions and providing a safe and judicious environment for our students to learn. We achieve this by ensuring the quality of our tutoring sessions meet your expectations and by being accredited with the key independent organisations.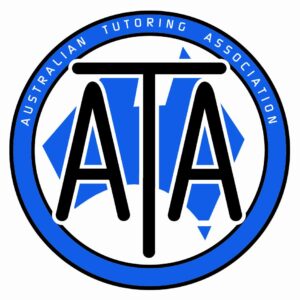 Australian Tutoring Association accredited
The ATA is the only organisation of its type in Australia, and was officially launched on 7th March 2005. The association has members Australia-wide, and aims to represent both tutors and tutoring organisations, act as a lobby group and increase the standard of tutoring in Australia. All members agree to abide by the Code of Conduct which helps to protect clients and ensure high quality tutoring sessions are delivered.
No Nonsense Tutoring is proud to be acknowledged as a bronze accredited member. Our tutors are committed to student success.
Discover how our tutoring methods can help you!
Personalised Online English, Mathematics & Physics Sessions Foundation – Year 12
My son who is 9 years old had a wonderful experience with Non sense Tutoring. Anna was very patient with my son, and she was very clear and engaging with her activities. Mariano really enjoyed her tutoring time with Anna. She is very professional, at the end of the sessions she explained in detail what are my sons areas of improvement and which are the ones he is doing ok.
Great service, easy to set up and very responsive to what we needed for the kids. Both our kids enjoy the sessions and find the online delivery works for them.
A fantastic organisation, with incredible staff! They have a genuine passion for fostering confidence and academic growth, while being flexible and supportive to our daughter's needs. Since working with Anna, our daughter has developed a newfound confidence in her approach to her education and is motivated to learn. We would highly recommend working with Anna and her team.
Our experience with Anna at No Nonsense Tutoring has been wonderful. She is such a caring, knowledgable tutor who has built a great rapport with my son. Highly recommend!
My girls love being tutored by Anna and Kirallie. Anna and Kirallie have really boosted my girls confidence in maths by the way they teach and make it easy to understand. Thanks Anna and Kirallie
My daughter has been receiving tutoring for year 11 maths and physics. Her confidence in both subjects has increased significantly and most importantly she looks forward to her sessions every week. I'm delighted with the engaging approach taken to online learning and would highly recommend!